Personalization Lesfilsdisa
Lesfilsdisa personalization allows you to add a personalized touch to your purchase, to make it completely unique !
All items in the online store are customizable , from the smallest to the largest!
A pretty make-up bag for your best friend, an evening bag for your wedding or for your witnesses, your computer bag, your favorite schoolgirl's pencil case... All occasions are suitable! You will make your article original and unique ...
But what is personalization?
This is an option offered when purchasing your item, completely optional but which can make it unforgettable (because it was your wedding for example!), or which will prove all the interest shown to the recipient of this article (your best friend will enjoy reading her little nickname, your little one's mistress is really great!...)
During the production of your article, I will add the text chosen by you, a first name, a date, a small word,… (the number of characters authorized will be proposed according to the size of the chosen article, some being too small to include long customizations!)
It is a glittery flocking (quesaco? Like the very usual drawings and inscriptions on our t-shirts for example!)
The color of this flocking will be adapted to your article: glittery gold, silver, black or navy blue.

But how is it made?
This personalization is previously designed with a special machine (awfully noisy by the way!), which produces and cuts the flocking, in a pretty Lesfilsdisa font.
This is then ready to be placed hot on the place chosen for your article, during its manufacture! It will become permanent, like on your t-shirts!
And where will this customization be placed?
It can be placed inside your article, and made visible only when opened for the most discreet (a little secret message perhaps?), but also be placed outside, clearly visible (no doubt, it is a unique item at first glance!)

Do you have an unanswered question? I am at your disposal if you wish by contacting me by email here !
See you soon,
lesfilsdisa
Chez Lesfilsdisa, nous nous engageons à créer des pièces uniques de maroquinerie fabriquée en France qui reflètent votre personnalité et votre style. Notre service de personnalisation de sacs en cuir offre une expérience véritablement unique et fait de chaque sac un objet qui vous ressemble vraiment.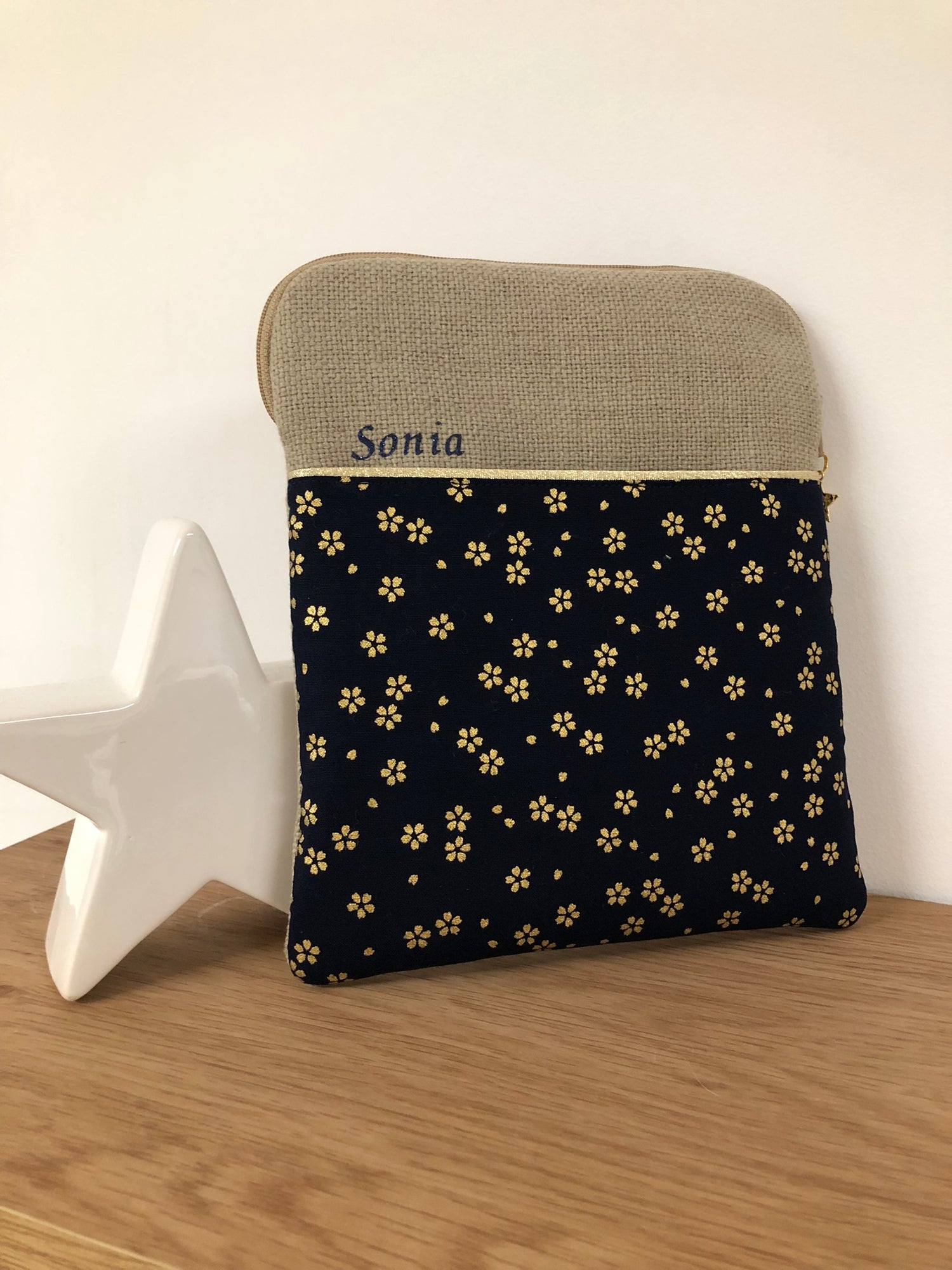 Votre sac est unique
Que vous choisissiez un sac à main, un sac bandoulière, un sac cabas, ou une simple pochette, la personnalisation Lesfilsdisa vous permet d'ajouter votre propre touche à votre création. Du cuir noir élégant au cuir camel plus audacieux, chaque sac est soigneusement conçu pour refléter votre style unique. De plus, la livraison gratuite en France fait de cette expérience un choix de maroquinerie sans tracas.
Découvrir la boutique
Les questions récurrentes sur la personnalisation
Mais la personnalisation, c'est quoi ?

C'est une option proposée lors de l'achat de votre article, tout à fait facultative mais qui pourra rendre celui-ci inoubliable (parce que c'était votre mariage par exemple !), ou qui prouvera tout l'intérêt porté au destinataire de cet article (votre meilleure amie appréciera de lire son petit surnom, la maîtresse de votre petit dernier est vraiment extra !...)
Qu'est-ce que je peux écrire sur mon article ?

Lors de la fabrication de votre article, je vais ajouter le texte choisi par vos soins, un prénom, une date, un petit mot,… (le nombre de caractères autorisés sera proposé en fonction de la taille de l'article choisi, certains étant trop petits pour y inscrire de longues personnalisations !)
Quelle est la couleur du flocage ?

Il s'agit d'un flocage pailleté (quesaco ? Comme les dessins et inscriptions bien habituels sur nos tee shirts par exemple !) Le coloris de ce flocage  sera adapté à votre article : pailleté doré, argenté, noir ou bleu marine.
Comment se fabrique le flocage ?

Cette personnalisation est préalablement conçue avec une machine particulière (affreusement bruyante d'ailleurs !), qui réalise et découpe le flocage, dans une jolie police d'écriture Lesfilsdisa.

Celui-ci est alors prêt à être posé à chaud sur l'endroit choisi pour votre article, lors de sa fabrication ! Il deviendra permanent, comme sur vos tee shirts !
Où sera posée cette personnalisation ?

Elle pourra être posée à l'intérieur de votre article, et rendue visible uniquement à l'ouverture pour les plus discrets (un petit message secret peut être ?), mais aussi être posée à l'extérieur, bien visible (pas de doute, c'est un article unique au premier coup d'œil !)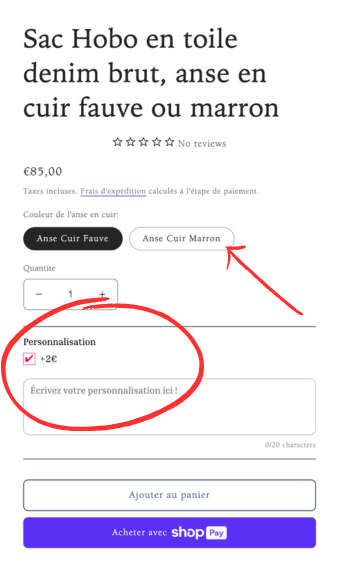 Choisissez les caractéristiques de vos produits
Sur notre boutique, choisissez la couleur que vous souhaitez pour votre produit en fonction de l'élément qui est personnalisable, et insérez votre flocage pailleté avec le texte et la couleur de votre choix !
D'autres questions ? Contactez nous en mentionant votre demande
Quelques exemples de personalisation...